An intensive workshop in the essentials of effective clinical trial designs of therapeutic interventions in the treatment of cancer for clinical fellow and junior faculty clinical researchers in all oncology subspecialties, including radiation and surgical oncology and radiology.
ASCO/AACR Methods in Clinical Cancer Research Workshop

July 23-29, 2023
Hilton La Jolla Torrey Pines Resort
La Jolla, California
---
2023 Workshop Applications
The 2023 ASCO/AACR Methods in Clinical Cancer Research Workshop are now open, begin your application using the link below:
Workshop Codirectors
Manuel Hidalgo, Weill Cornell Medicine, New York Presbyterian Hospital, New York, New York
Julie M. Vose, University of Nebraska Medical Center, Omaha, Nebraska
Thomas Braun, University of Michigan Comprehensive Cancer Center, Ann Arbor, Michigan
Workshop Overview
The Workshop supports participants through a weeklong educational program that covers clinical trial design, methodology, and implementation through a variety of large and small group formats to discuss the full spectrum of challenges and opportunities in clinical cancer research. The hallmark of the Workshop is the production of an institutional review board (IRB)-ready clinical trial protocol with informed consent documents from each participant.
The Workshop provides:
Daily guidance and critiques on the development of a clinical trial protocol and informed consent documentation that participants will submit to their IRB.
One-on-one mentoring from an experienced and diverse roster of faculty members actively engaged in clinical trials, including biostatisticians and patient advocacy groups.
Advice and guidance on career development, both one-on-one and in small group settings
Opportunities to forge strong and diverse networks among other Workshop participants and faculty.
For those protocols using agents from a pharmaceutical company that are not FDA-approved for the disease under study, a letter of commitment from the collaborating company stating that drug will be supplied for the proposed trial or a copy of the correspondence with the company suggesting their likely support of the trial IS STRONGLY ENCOURAGED. Priority will be given to applicants that have a clear letter of support that is uploaded with the application (preferably a letter of commitment, but at minimum, a letter of intent).
Questions? For questions about the submission of your application online, contact Asiyah Bhallo at asiyah.bhallo@aacr.org. For all other questions about the Workshop, including eligibility, please contact Kathryn Leonard, PhD at kathryn.leonard@aacr.org.
Thank You to Supporters of the 2022 Workshop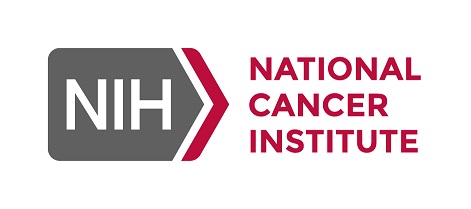 Supported by the National Cancer Institute of the National Institutes of Health under Award Number R25CA068647. The content is solely the responsibility of the authors and does not necessarily represent the official views of the National Institutes of Health.
Advocate Level Supporters
Flatiron Health, Inc
Lilly
Pharmacyclics LLC, an AbbVie Company and Janssen Biotech, Inc.